Welcome to Cook Strait Fishing Charters
We run a variety of fishing charters around the Wellington, Mana and Kapiti areas with our 50ft vessel 'Seafarer II'.
We also run multi-day trips to the Marlborough Sounds and D'Urville Island.
For bookings – call Jonathan on 021 966 906 – or email jonathan.delich@gmail.com anytime.
We're a fun and professional operation – hope to take you out fishing soon.

Our fishing trips …
A full-day fishing trip
7am-4pm
Out in the deep-water canyons targeting bass, blue nose and hapuka. The full-day trips are a great adventure. We also have time to target tarakihi, kingfish and blue cod on these trips.
Six-hour fishing trips
7am-1pm or 2pm-8pm
Targeting inshore areas for tarakihi, blue cod, kingfish, snapper and other species. Fishing around Wellington's south coast areas or the Mana coasts depending on best weather options.

Four-hour harbour fishing trips
Calm waters and fun fishing. Harbour trips are great for kids, families and groups. Relaxed and comfortable, fishing for gurnard, kahawai, elephant fish, trevally and other species.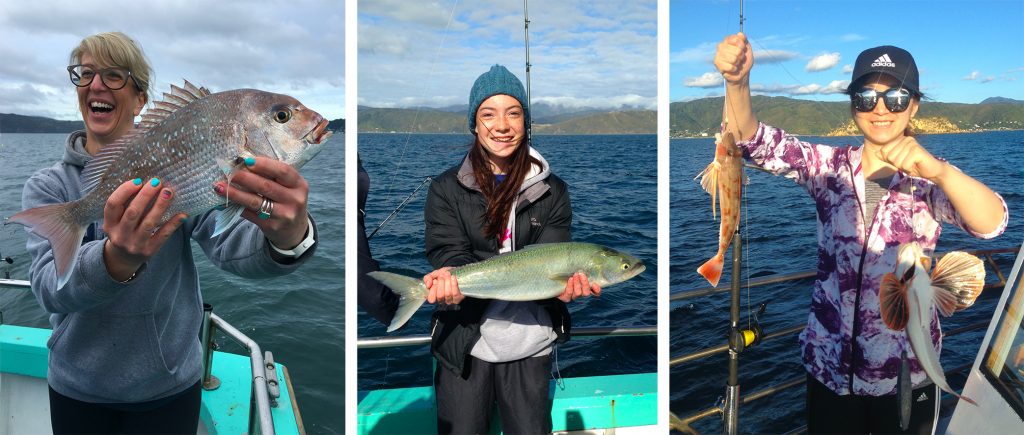 D'Urville Island and Marlborough Sounds fishing trips
For an amazing fishing adventure that's close to home, a multi-day trip across the strait to D'Urville Island or the Marlborough Sounds is hard to beat.
Giant blue cod, tarakihi, groper, snapper, kingfish – D'Urville and the Sounds has something for everyone's fishing tastes. We usually do 3-4 day trips to D'Urville staying at the D'Urville Wilderness Resort, and 2 day trips to the Marlborough Sounds staying at Furneaux Lodge – but we can structure a trip to suit your groups preferences. The hunting and diving are great over there as well.
Did we mention the diving around the Marlborough Sounds … ?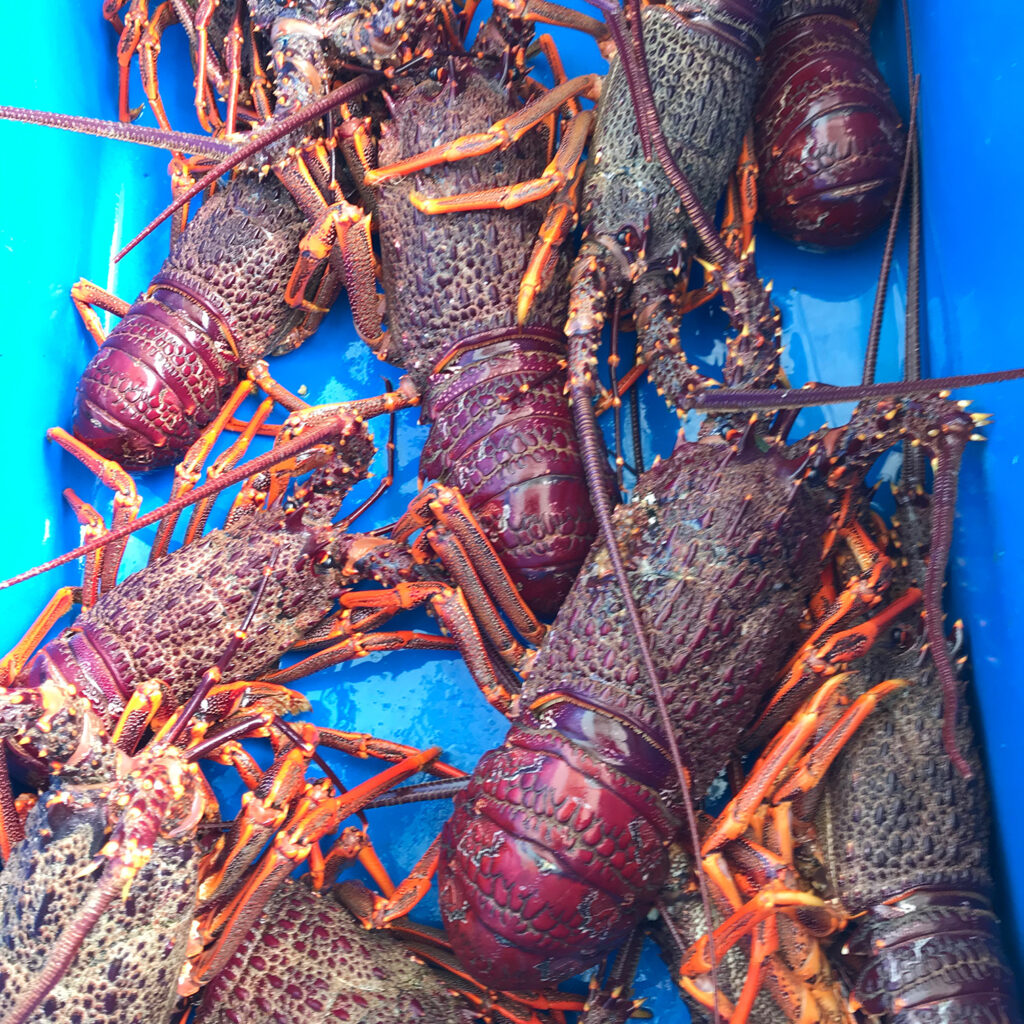 For bookings and enquiries …
Phone 021 966 906

Prices and fishing trip options
Private fishing charters
Full-day private charter $2,800 plus $40pp tackle hire
Six-hour private charter $2,200 plus $30pp tackle hire
Four-hour private charter $1,800 plus $20pp tackle hire
The above charter fees include a BBQ meal for everyone onboard.
Multi-Day private charters are based on a per person price and this includes all meals, accommodation and fishing gear. Get in touch and we can give you a quote and more details.  
Prices include GST
---
Share cost fishing trips
We also run weekly share-cost trips if you wanted to join with others on one of these trips.
Full-day share cost trip $240pp
Six-hour share cost trip $200pp
Four-hour share cost trip $120pp 
The share-cost trip prices above include all the fishing gear required and a BBQ meal.

Our location
Cook Strait Fishing Charters home base is in Seaview Marina in Wellington Harbour. But we also operate from Mana Marina depending on the best weather options.
From our Wellington base we can also pick up groups from Chaffers Marina and Evans Bay Marina
Seaview Marina, 100 Port Rd, Seaview, Lower Hutt. Pier D
Contact Jonathan on 021 966 906 or jonathan.delich@gmail.com

About us
Cook Strait Fishing Charters is a professional and experienced operation. We take pride in delivering an excellent service to all our customers, whether you're an experienced fisher or first time out.
Our vessel 'Seafarer II' is a 50ft ex-cray fishing boat, which we have converted to suit our charter fishing operation. We are in survey with Maritime New Zealand for 20 passengers and have all the procedures, equipment and trained crew to ensure a safe, fun and memorable trip.
Our crew is our best asset, they are skilled, trained, and knowledgeable and they're to help you have a great day out with us.
We use quality Shimano fishing gear, and have both manual and electric sets available for hire.
We'll look forward to taking you fishing.
Jonathan